Profile

aidenschallenge's Journal
Free Account
Created on 2009-08-25 11:01:32 (#440300), last updated 2009-08-25 (421 weeks ago)
0 comments received, 0 comments posted
185 Journal Entries, 183 Tags, 0 Memories, 3 Icons

About
| | |
| --- | --- |
| Name: | aidenschallenge |
| Birthdate: | Dec 8 |
| Location: | Belgium |
| | |

Mini Bio
Aiden's insanity
This is me, deal with it
This journal is friends only. Please comment here if you want to be friended
The texture for this banner was made by
damerel_hz_base
Hi, my name is Jolanda but most of my friends know me as Aiden or JoJo. I'm fourty years old and I write fanfiction and make fanart. This is my LJ for my stories and challenges I took. Most stories will be
M/M related and slash
that means two guys getting it on, you don't like, don't read. But you are here by
warned
, so don't come wining about the fact that two guys are all over each other having wild passionate love.
This is me, deal with it.
Some of my stories will have
disabled characters
in it, canon and non-canon. If that squeezes you then please go somewhere else.
Links to fandom list and character list for my AU 'A New World'
http://aidenschallenge.livejournal.com/17480.html
http://aidenschallenge.livejournal.com/17813.html
My other LJ's.
My fanart
blades_mate
My spooks AKA MI5 comm
spooks_lair
My Werewolf Verse
wolfs_embrace
Angels And Demons comm
eclipsingsouls
My authors LJ
jjwolfe
Disclaimer: I don't own the characters, however I own any OC in my stories. The plots and idea's are mine and my best friend/beta/plotbuddy, SRS/Slash/Silvia, created from our crazy minds. Any similarity to any other plots or idea's in other stories on the internet or on any list, are purely coincidence.
The first slash pairing I fell in love with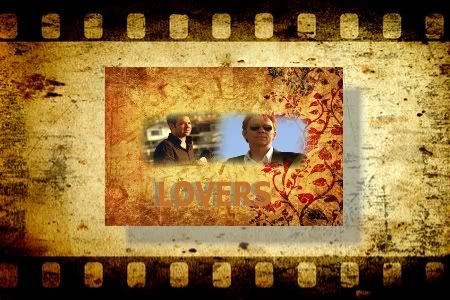 All shiny, just made for me
This one is made by
aeoncole *hugs* I love it.
This one is made by
carinascott *hugs* Thanks girl.
This one is made by
starshinedogs Thanks *hugs*
Both are made by
gnome781 I love them *hugs*
Numb3rs
'Everything is Numb3rs' Charles Eppes.
We all use math every day. To forcast weather, to tell time, to handle money. We also use math to anilise crime, reveal patterns, predict behaviour. Using numb3rs we can solve the biggest misteries we know.
My Series
Archangels
Beyond The Pain
This banner is made by
starshinedogs
Heartbound
This banner is made by
starshinedogs *hugs* as always thanks I love it.
The Way Of Love
My Sweet, Sweet Boy
Mistaken Love
Mating Rituals
Lost In Your Eyes
Mystic Love
Coming Soon
Dreams And Passions
Love Lost, Love Found.
If you want to be included on one of my IM lists please tell me who you are and where I know you from. Thanks.
"Elfquest art copyright 2006 Warp Graphics, Inc. Elfquest, its logos, characters, situations, all related indicia, and their distinctive likenesses are trademarks of Warp Graphics, Inc. All rights reserved."
Love Aiden.
My banners
Got this banner for finishing my challenge on
100randomicons
Banner is made by
dreams_of_him
*bounces* I'm nominated for the story My Sweet, Sweet Boy CSI New York Don/Danny.
This banner is for my participating in the 200 icons challenge on the comm
25_50_100

Connect
adam/zaf,
brotherhood of the wolf
,
carmine giovinazzo
,
challenges
, charles/david,
cold case
,
csi
,
csi miami
,
csi new york
,
david caruso
, disability fiction,
don/charlie
,
don/charlie/colby
, don/charlie/ian,
elfquest
,
fan art
,
fan fiction
,
flashpoint
,
gary sinise
,
gibbs/tony
,
gil/greg
, horatio/speed/danny,
in justice
,
mac/danny
,
mac/danny/don
, mani/grégoire de fransac, mick st.john/speed,
moonlight
,
native american
,
ncis
,
nick/warrick
,
numb3rs
,
prison break
,
reading
,
rory cochrane
, sam/ed, scotty/john,
slash
,
speed/horatio
, speed/horatio/eric,
spooks
,
sylum clan
,
vampires
,
werewolfs
,
writing

People
[View Entries]

[insanejournal.com]
nightstalker

[livejournal.com]
101spacemonkey
,
abbs-suicide
,
adc14
,
aeoncole
,
agent-deppes
,
aidenschallenge
,
aisho-ren
,
aislinnredfire
,
ajewels
,
alaine1910
,
alex-go
,
alexthehermit
,
alice-89
,
alonethistime5
,
amanda-is-wacky
,
amandaaj-13
,
animaginarymind
,
animebarb
,
annieb1955
,
anthrogeekash
,
anx-redwave
,
apiersonsg
,
ashtree22
,
auds77
,
babs-sg1
,
barefoot-starz
,
benji4you
,
bgallion
,
blades-mate
,
bookwyrm95
,
caliadragon
,
callisto24
,
callistolyon
,
camper-65
,
candygirl2667
,
carinascott
,
carri-ann-85
,
ceci2176
,
charlie-jae
,
chemithechemist
,
chimera508
,
chrislilhottie
,
cjdunk007
,
clearday-4ever
,
cleo1969
,
conniecat
,
crowsinflight
,
cruhl
,
cryptic-kamali
,
csi-cult-member
,
csichick-2
,
d-messer1
,
darkangel789
,
darkened-sire
,
dascu1981
,
daydreamgrl
,
daylemclaren
,
demonhunter1
,
df-chipz
,
dhodges1
,
dian1988
,
disabilityqueen
,
dkvj
,
dtandydickerson
,
e-delko
,
emma244
,
emsworth3
,
epsiloneridani5
,
ericah62174
,
eskelo
,
eternal-flyers
,
fbi-topdog
,
feathered-wolf
,
firecracker-87
,
foxy-vixen-07
,
fruitbat00
,
fuelledbypanic
,
gbrosa2007
,
goddessmaat
,
gregsanders1
,
haruka89
,
harukenshin
,
heartspeed
,
hiyapeoples
,
hockeyiris
,
horatioslover
,
illyrya
,
immortalje
,
insanityoutlet
,
iseult11
,
j-2lover
,
j-dlovr465
,
jack4will
,
jalias-gecko
,
jamaican2010
,
jaxt99
,
jayden-ava
,
jess-caine
,
jjwolfe
,
joereaves
,
johnnydepp-muse
,
josettegrover
,
kajol11
,
kardo1
,
kari-hermione
,
kat-haze
,
kat1959
,
katarinabella05
,
kate-mct
,
kathi-c
,
katrinatoc
,
kaytlin1
,
kazlynh
,
kel2
,
kerry-louise
,
kestran-elf
,
kiitykat
,
kimmie-kim
,
kittengaia
,
ktkm
,
kyriesworld
,
labratturnedcsi
,
lady-valera
,
ladyeigh
,
lahgategirl
,
leiadiana
,
lifefiction
,
lil-jei
,
lily-rush
,
lisajayne1970
,
lyntheruler
,
maan
,
mac-shaker
,
magicgerbil
,
mame-2007
,
mandywebster
,
marchann
,
mariej1978
,
masterpenguin82
,
maxiexcore1
,
mdblueyes13
,
medjai-ms
,
medjai-trowa
,
menneessiye
,
michele0013
,
misstiger91
,
mistokath13
,
mjmcca
,
moerbs
,
moonbunnie-20
,
moonstorm
,
morgan1360
,
mrs-messer
,
msofdarkness
,
murgy31
,
musingdarkly
,
myika
,
myinkyfingers
,
naaninel
,
nasn
,
nickstokes1
,
nikitariddick
,
noru-face88
,
nyc-mac-taylor
,
oceanwriter
,
one-side2002
,
oolongbl
,
palmettohunna
,
panpino
,
paragrad
,
pelde
,
phoe-chan
,
phoenix-of-time
,
phoenix0429
,
pinksakuya
,
psychobitchua
,
rafe-traceyj
,
railynn86
,
raven-fay
,
redsirenfiction
,
riddicksgirl
,
sabinbc
,
saj-c
,
samsara-twiggy
,
sdyrdak
,
shuang-zhaohui
,
silme-mesmes
,
silvereyes06
,
sivanshemesh
,
sjbirdie
,
sky-blue2
,
slash-srs
,
slasher-23
,
slvr-tgr99
,
sly-fuck
,
snufflesdbear
,
solos-ghost
,
sonara-005
,
spikespet7
,
starshinedogs
,
t-dinozzo1
,
t-l-p-d
,
taibhrigh
,
taking-over-you
,
tamaralm30
,
tay-angel
,
taylorgibbs
,
theoddbit
,
trixxanna
,
twilight-spiral
,
utib
,
vakair-dar
,
vampire-bri
,
vampires200
,
verito295
,
vindictivefreak
,
vycky-lynn
,
whiskeychica
,
wolfs-embrace
,
wolfsong98
,
yojyoj

[users.livejournal.com]
bitch_goddess_

Communities
[View entries]

Feeds
[View Entries]

Subscriptions (0)

Linking
To link to this user, copy this code:
On Dreamwidth:
Elsewhere: